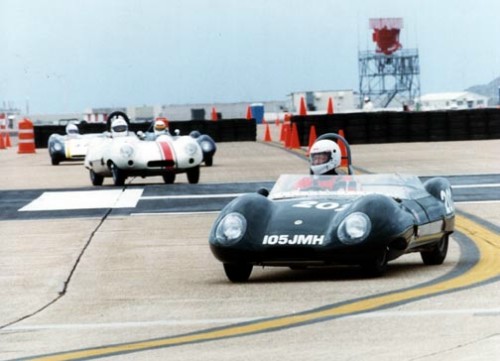 Bob Engberg, owner/driver of #202, at Coronado in 2000 after its chassis-up restoration.
The car now has a Climax engine and runs in the "Monterey Historics" at Laguna Seca, the "Wine Country Classics" at Sears Point (now 'Infineon') Raceway, and Coronado, plus some VARA and SCCA vintage races.
Peter Ross, who originally built and raced the Lotus, was reunited with his old car at the 2004 "Monterey Historics".