Pit Schwaar's "Phoenix Racecars" Models

From Pit: "Welcome to the fascinating modelworld of Phoenix Racecars! We love those beautiful racecars of the 50´s, 60´s and beginning 70´s. We keep them alive in 1:24 scale, running on slottracks. We offer handbuilt model cars and very limited resin bodykits for slot cars with the best available quality on the market. As they are richly detailed, building them as static models is no problem."


"This is basically the Revell/Monogram kit with decals from Studio 27."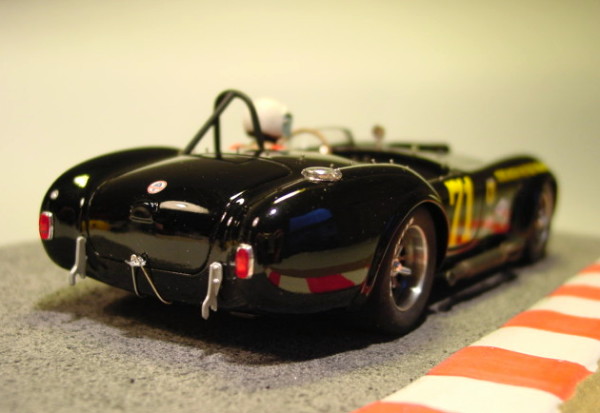 "Special attention was given to build the car with a full, highly detailed interior. For this reason a Sakatsu chassis with motor behind rear axle was used."
"Special features of this model are the riveted "wooden" steering wheel and the tiny alu parts around the cockpit for the tonneau cover."

Link to "Phoenix Racecars" website!!!
Back to: Models & Artwork

Back to: Today At...

Back to: Updates