Rick Cole Auctions: Offers a Special Ferrari!
"A 1965 Ferrari 275 GTB Competitizione Clienti, s/n 7477, built as a special order for early American Ferrari patron Alfred Ducato, will be offered for the first time in the automobile's nearly fifty-year history at the Rick Cole Auction, August 14-17 2014, in Monterey, California."

"This exceptionally rare piece of Ferrari history is one of ten special 275 GTBs built as part of Maranello's effort to homologate the 275 GTB as the successor to the 250 GTO for the FIA Grand Touring championship in 1965, and is thought to be the most original and complete example to survive."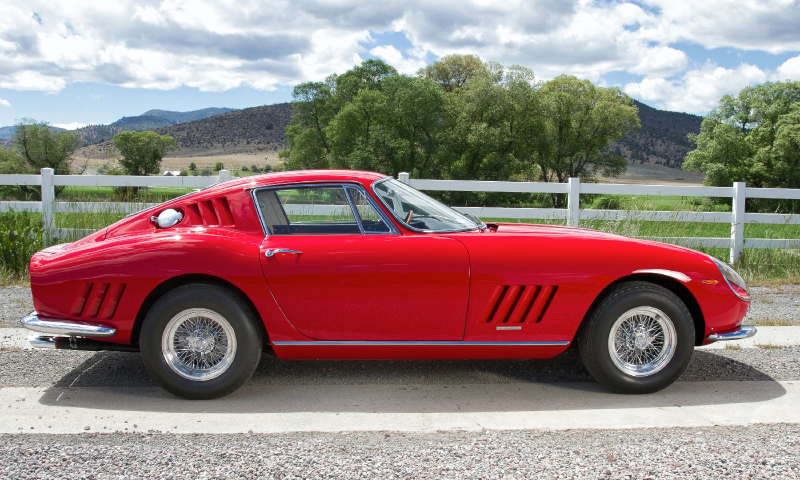 "The car has been in a private collection for the past twenty-five years and unseen by anyone. The total original mileage from new is 9,449 (15,207 km). The Ducato Ferrari 275 GTB Competizione Clienti remains in complete and original condition and is being offered publicly for the first time since 1965."
"The auction of the 275 GTB, together with about 35 other rare cars, will be headquartered at The Marriott Hotel in downtown Monterey. All vehicle sales will be conducted utilizing complimentary registration afforded to attendees, telephone, internet or smartphone bidders. Bidding will take place during the period between August 14th and 17th. Winning bidders will be announced at 12:00 midnight PST on Sunday, August 17th.
See www.rickcole.com for additional vehicle and bidding information."
For More Information Contact:
Cindy A. Meitle
CAR PR USA, LLC
Serving Auto, Art, Music and Media Realms
Phone: +1 480 277 1864
FAX: +1 925 407-2748
Email: Cindy@carprusa.com
Web: http://www.carprusa.com
Facebook: Cindy Meitle
LinkedIn: Cynthia Meitle
Twitter: CindyMeitle
Pinterest: Cindy Meitle
Back to: Updates -- July 2014
Back to: New Stuff -- Homepage